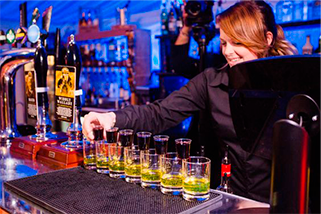 Indulge at our fully licensed bar, with regular prices and the option to customise and create you're own cocktails to match your theme.
We have step-free, disabled-friendly access from your arrival right through to your accommodation with selection of ground-floor rooms.
We're proud to be one of the most eco-friendly venues in the region. We're transforming our energy uses every day, and striving to eliminate our carbon footprint.