Heaton House has been in our family since the late 1800's. To this day, the 182 acres we have are still a working rural farm – with a few modern enhancements!
From the original farmhouse back in 1824 that served as a doctor's surgery, to the beautifully transformed barns that make for a stunning countryside wedding venue, we cannot wait to share our farm and its grounds with you! Our doors are open to you, so please arrange a visit and let us show you around – we have step-free access from arrival right through to your accommodation for the evening!
Bridgwood Photography
A WHEELCHAIR FRIENDLY WEDDING VENUE
EASY ACCESS FOR YOUR WHOLE PARTY
Wedding days are already stressful, without the added challenge of finding a wheelchair friendly venue! It doesn't matter if it's the bride, groom, a friend or family member who needs easy access – everyone should be able to enjoy the celebrations without a single worry. That's why we've made sure Heaton House Farm can accommodate each and every guest – in every location on our farm.
Lee Brown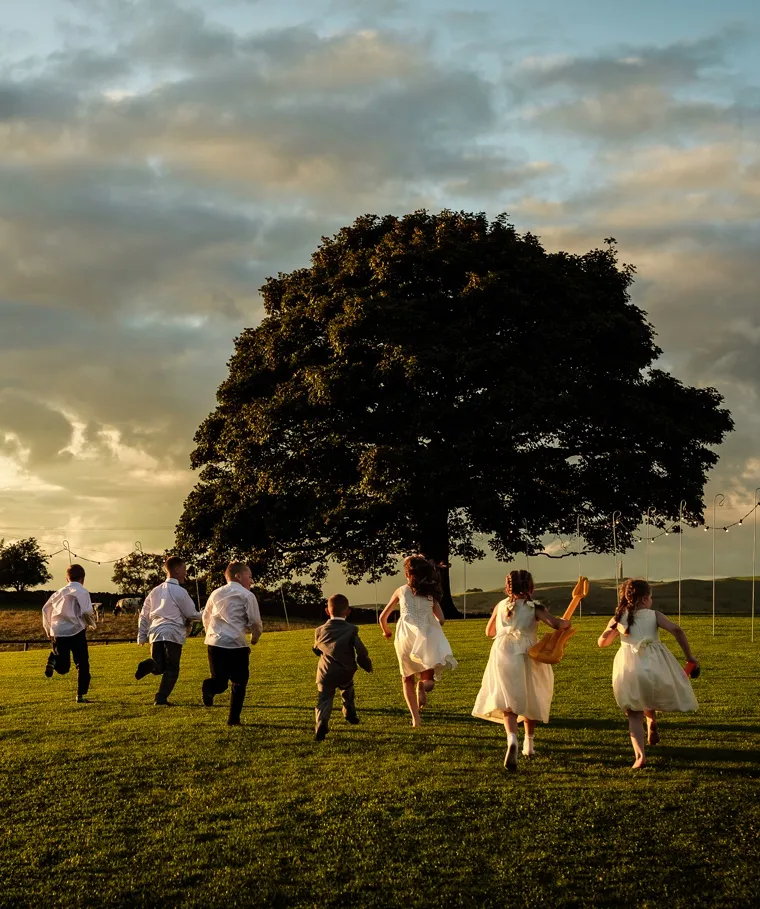 SUPPORTING DISABLED FRIENDS AND FAMILY
STEP-FREE ALL DAY LONG
You don't need to worry about the logistics of your big day with a disabled-friendly wedding venue. With everything you need in one place – step-free – from start to finish, you can reduce the stress of special transportation and different access routes and celebrate your wedding the way you want. Every part of our venue is step-free and accessible, with no side entrances or back doors, so all guests can move around as they wish.
ACCESSIBILITY ALL DAY AND OVERNIGHT
DISABLED-FRIENDLY ONSITE ACCOMMODATION
Here at Heaton House Farm, we have a stunning rural wedding venue that we want to share with every happy couple – and all their guests. We're passionate about ensuring our farm is accessible for anyone who wants to enjoy the space, and that includes their overnight stay. With our onsite accommodation, there's no need to worry about your guests and their comfort! Go from the ceremony to the reception and finally to bed without any steps getting in the way.
over half of our rooms are located on the ground floor
several specially designed rooms feature extra wide doors and grab rails
a range of disability aids available upon request, such as a shower chair, toilet raiser and bed handrail
so there really is no need to worry about the safety and comfort of your guests!