Our winter Client Experience Evening took place on November 30th, the clock struck 6pm and our lovely couples, along with their friends and family came flooding through the front doors for a fun-filled evening with the Heaton House Farm Events team.
The Oak Beamed Entrance Barn was filled with light from the stunning display of lettering by The Word is Love and flashes appearing from the photobooth, provided by LS Photobooths, with guests going inside dressed in wigs, hats and other crazy items!
Also in the Oak Beamed Entrance Barn, Best Man Ltd had set up a handsome display of men's attire for the grooms, best men and users to gather ideas for the style they would like before making their way through to the area the brides love the most… the bridal preparation room..!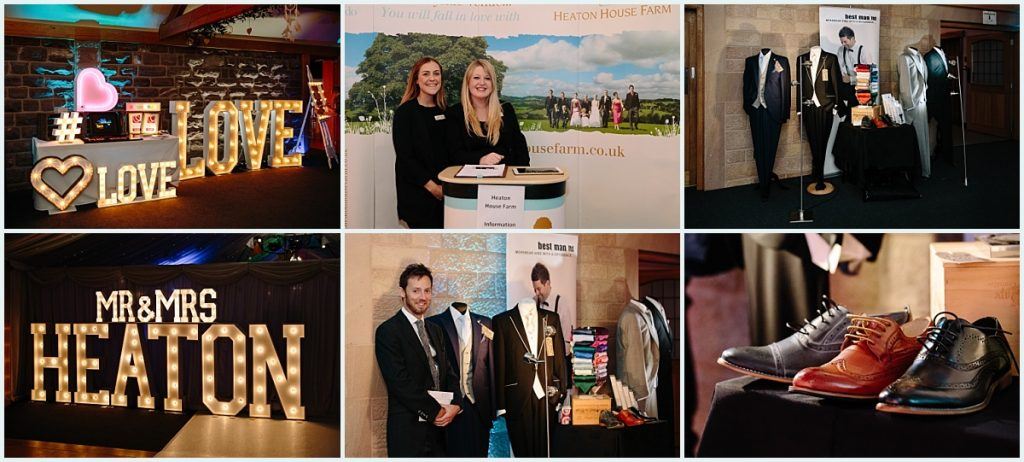 7th Heaven Bridal had a pop-up shop with displays of gorgeous gowns which had brides gasping with excitement as soon as they walked into the room, looking for the perfect one and then heading through to try on a stunning hair piece from Glorious Tiaras. Also in our bridal preparation room, we were joined by Kinderton Hat Studio who was extremely popular with our couple's mothers and grandmothers who were keen to find out where to visit for their finishing touch to their outfits.
Although there was a chill in the air on our wintery night entering us into December, our couples were keen to head out onto the patio to sit in the adorable VW Campervan by Blue Pumpkin VW Wedding Hire. Also on our North Lawn we welcomed back The Woodland Rover whose woodfired pizza oven was roaring whilst they fired out delicious pizza for our guests to enjoy under our heated Oak Pagoda.
We had two of our four civil ceremony areas set up to try to spark ideas for our couples and gives them the opportunity to see where they may have chosen for their ceremony. Our Oak Beamed Barn was following the latest theme, Boho and our Night Sky Area was looking very glitzy decorated to fit a Hollywood Glamour style. Venue Perfection decorated both areas and also provided a dazzling table display.

Set up in Wedding Barn we had our musical showcase and every seat was full of our guests enjoying a drink and being entertained by our very talented performers this evening, Live Lounge Duo, The Beard Band and our resident DJ Krissi B.
One of the most popular things about our Experience Evenings is that we invite select couples to sample the wines to be served during their meal. For the first time, we also set up a drinks station with various prosecco cocktails, and other scrumptious drinks to quench your guest's thirst when they arrive at Heaton House Farm. Our 'Wheelbarrow of Beers' were a great talking point! We also had various venue dressing items available to hire, and these are all displayed on the evening.
Our experience evenings are to help our couples come up with ideas for their special day that they may not have seen before, our team think of themes which may be popular and then ask our lovely venue dressers to bring our visions to life. Steele's Barn looked incredible with the tables decorated with tonight's themes: marble, pastel, rustic garden, fuchsia fusion, luxury and Breakfast at Tiffany's. The tables were dressed by Lily Rose Events with crockery and glassware supplied by Heaton House Events or Whitehouse Crockery. Also, a selection of chandeliers dangled from the ceiling bought in by Lightech to add additional ambience over the dining tables.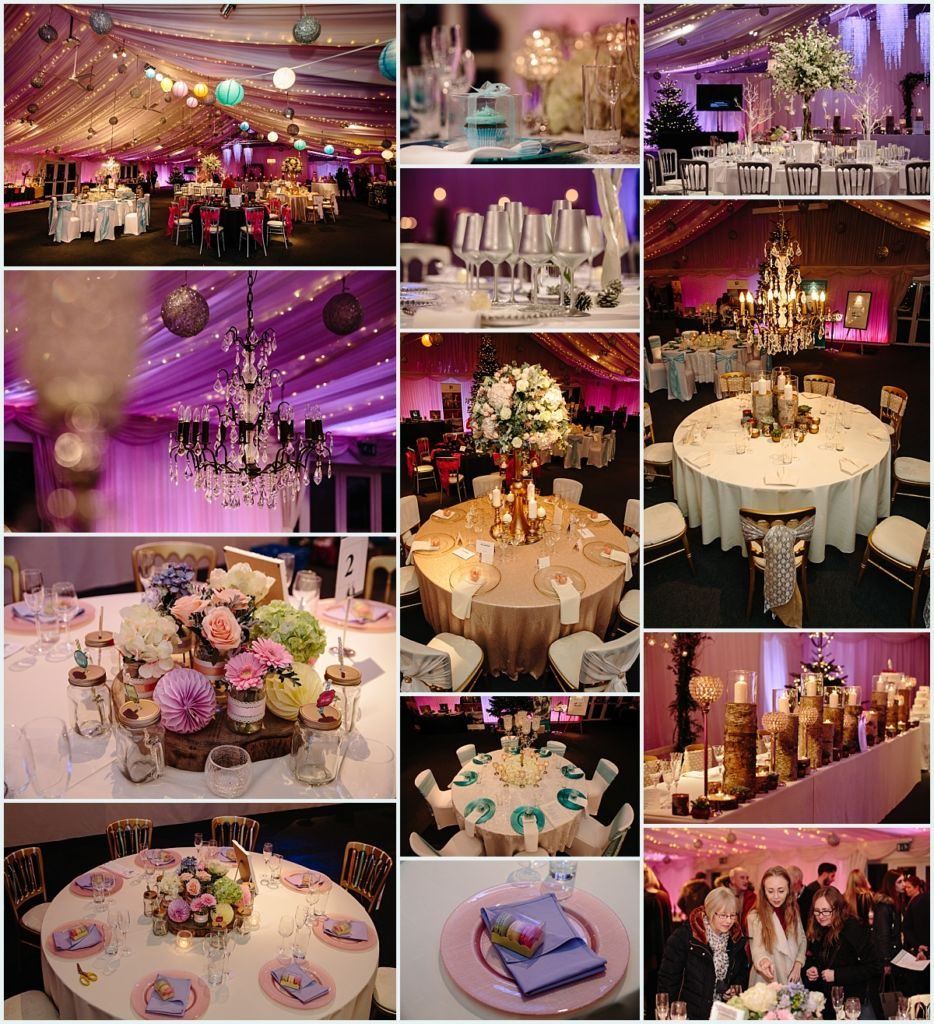 Around the edge of the room, the barn was full of our wonderful suppliers; the Magician Sam Fitton was entertaining our couples with his amazing tricks! For Goodness Cake were very popular this evening giving out samples to our couples which had them leaving the stand with a grin from ear to ear! Our couples were extremely lucky this evening as our caterers, Vanilla in Allseasons and Barretts Event Caterers were also providing couples with luscious samples alongside Vitaliano with his new Ice Cream Rolls!
There was so much happening at the venue that it would be a shame to miss those special moments so we were very glad to have SMH Photography snapping pictures of the night and RT Productions videoing the event!
We cannot wait to do it all over again in March!